Group chat with or without the app
We deliver through SMS when there is no internet, so you can group chat
with anyone. Millions of happy users in Scandinavia and Asia.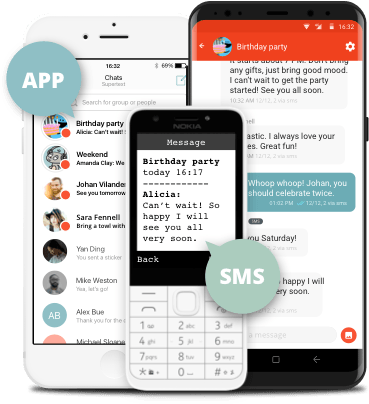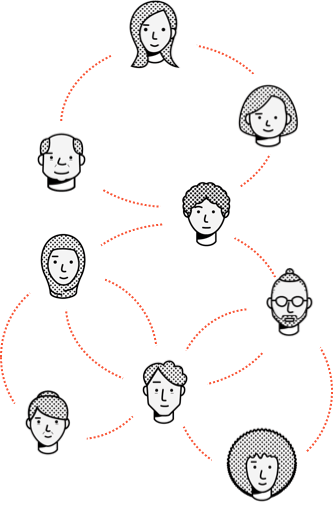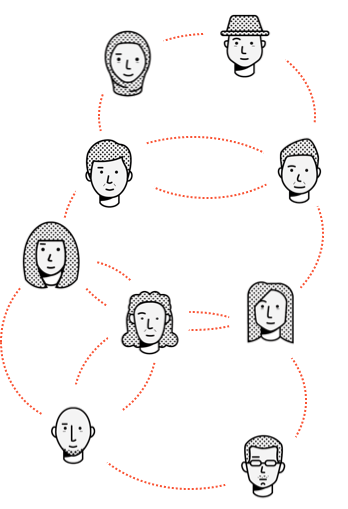 Using Supertext via your operator?
Supertext is an upgrade of SMSgroup! Your current groups are synced and available in the app. Just login and start chatting!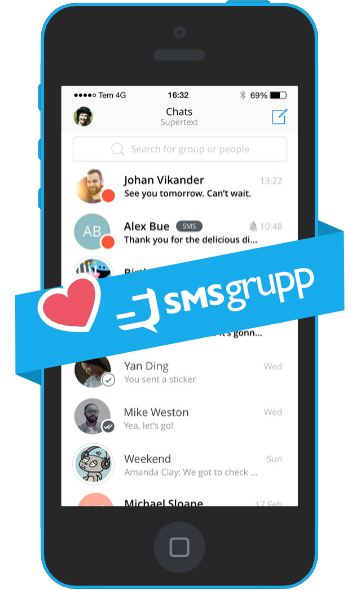 You can still log in as usual on smsgrupp.se and manage your groups.
Say it better with our unique stickers
Send tailor-made stickers by our hand-picked artists to express yourself to the full
Browse our sticker store for new sticker releases

What do our users say?

"Love it! The only messaging app I know that can send through sms."

- App Store review

"I came across this app a couple of days ago and find it extremely easy to use and I strongly recommend others to try this app. This app is an amazing tool. It's super and I have say that I I love it so much and those who developed this app are genius people." You've created a miracle.

- App Store review

"Best app! Really good tool in association work. I use the app daily to send or receive information." Highly recommended.

- App Store review
Send picture, video, voice, doodle and YO
You have all the popular chat app features in Supertext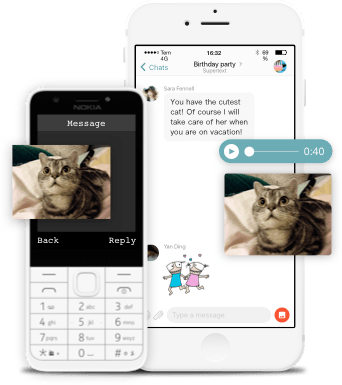 Video
Doodle
Voice

Picture
Web version
Type faster from your computer